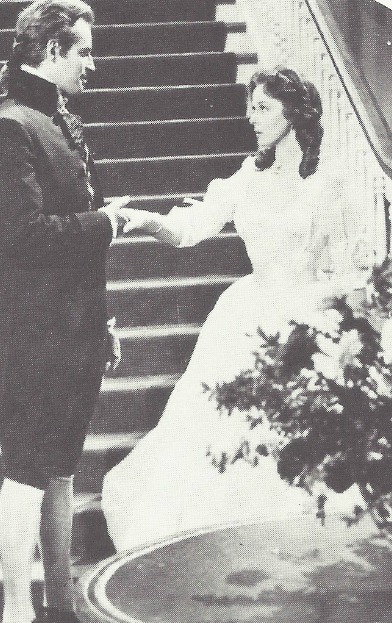 Susan Hayward gives one of the most remarkable performances of her career as she portrays Rachel Donelson Jackson, beloved wife of Andrew Jackson who became President of the United States in 1829. Throughtout the film Susan Hayward is transformed from a young woman of 18 to a mature woman of 61. As Hayward ages, she skilfully adapts the mannerisms of an older woman. In one or two scenes she most charmingly smokes a pipe with her husband, Andrew (Charlton Heston).
The film beautifully tells the story of Rachel and Andrew's love for each other. They were "married" for two years before they discovered that their marriage was not legal since the divorce from her first husband was deemed to be invalid. They eventually remarried, but the stigma followed them throughout their lives. It was especially hard on Rachel. She was not accepted in "finer" circles of society, and was often taunted and ridiculed. Andrew always tried to defend her whether it be arguments or fist fights. He even killed a man in a duel for the honor of his Rachel. After the duel he vowed he would lift her so high that none would ever dare say a word against her.
Rachel Jackson died three months before Andrew's inauguration. The death scene is heartbreaking as Andrew clings to Rachel. It is one of the most touching of screen moments.
Side notes: The film was based on Irving Stone's book "The President's Lady."......This was the second of Susan Hayward's films which she narrated.....Years later, Charlton Heston recalled that his relationship with Susan Hayward during the film was "very easy" and "a cordial working ambiance."
Quote: President Andrew Jackson - "No man can say what he will about my wife!! Rachel, I've failed you a great many times and a great many ways and I hope you'll forgive me. But I couldn't expect you to forgive me if I lived without honor!"
~~~~Ginger Haydon
http://www.susanhaywardclassicfilmstar.com
http://www.facebook.com/SusanHaywardClassicFilmStar